Current News
In memory of a dear friend Kevin
'A very kind supporter of Last Chance, Kevin Birrell, dearly wanted a gift given to Last Chance in his memory, so his sister Laura organised with the family to spend £900 on gifts for the dogs. On Wednesday 28th September her daughter Zoe arrived at Last Chance laden with dog beds, leads, food, toys, bones and treats. What a wonderful sight, and how very kind. Huge thanks from the staff and dogs at Last Chance for this generous gift in memory of a much loved brother and uncle.'
2 September 2019
Charity Shop
The staff at our charity shop are having a well earned weeks holiday and our shop in Bromley will be closed10th-16th September re-opening 17th September.
23 August 2019
Can you help?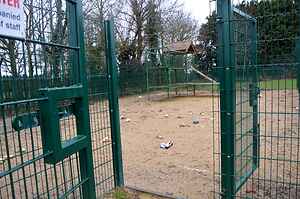 We are building a shelter in the exercise area at our New Romney Centre and need a few items. If you can help we would be very grateful.
Garden Bench
four 8ft wooden fence posts
gazebo
Please call 01797 366620 or use the contact form if you could help - Thanks
5 August 2019
Newsletter 2019 Out Now!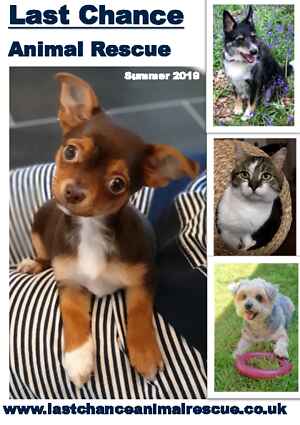 If you would like to receive a free copy of our 2019 Newsletter please use the contact form to give us your postal address and we will pop one in the post. If you would like to be added to our mailing list to receive a newsletter every year just let us know when you contact us.
14 June 2019
Quiz Night -Crawley 15th June
The Doit4Steve Foundation was created in memory of our wonderful son Steve Morgan, who sadly lost his 6 month battle with cancer in Feb 2018. Steve was 45yrs old and throughout his treatment he fought so hard, believing he would again become the strong, fit man he always was. Two years previously, Mist, an eight week old red Border Collie entered his life and immediately they became inseparable. He would be thrilled to think he has helped the Last Chance Animal Rescue. The Foundation is supporting the MacMillan Cancer Support & Last Chance Animal Rescue charities. As a final push towards our target of £5,000 we are organising a Quiz Night on 15th June, which will include Hot Food, an Auction and a Raffle. Your support will be greatly appreciated. Thank you.
Please click on link to see poster with all the details (maybe you could download it and display)!
25 May 2019
Thanks!
Special Thanks to Eatwell in Beckenham High Street, who hosted a charity fund raiser at their restuarant- great food and wonderful staff- a super night was had by all.


12 May 2019
Jo did it! Update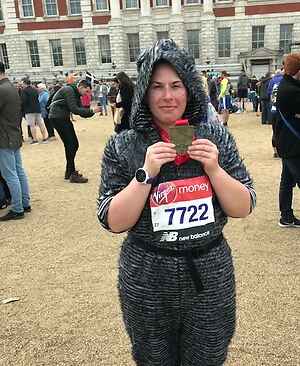 Congratulations to Jo for completing the London Marathon from us all! Money has now been collected in and the grand total is £1,422!. Thank you to everyone who sponsored Jo and to the people shouting support on route.
Thank you
1 May 2019
Good Luck Jo! From us all at Last Chance!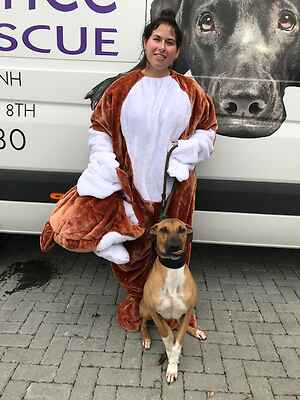 This is your Last Chance to sponsor Jo, assistant manager at our New Romney Centre, is bravely running the London Marathon this Sunday to raise funds for all the needy dogs and cats rescued by us at Last Chance. She is actually running the marathon dressed as a dog- mad thing! If you are lining the route please give her a cheer and a wave. You are still able to support her heroic efforts by clicking on the link to her Justgiving page and donating to help her reach her target. All funds are going directly to Last Chance and will help us rescue and care for even more dogs and cats desperately seeking our help. Thank you
https://www.justgiving.com/Joanne-Cresswell?utm_source=Sharethis&utm_medium=fundraisingpage&utm_content=Joanne-Cresswell&utm_campaign=pfp-email&utm_term=MPd4k7E6e.
Your donation is very much appreciated.
19 April 2019
Our charity shop, Bromley
Our charity shop is holding a half price sale on Saturday 13th April and a kind supporter has donated Elemis, Molton Brown and Liz Earle products that Marion, one of our artistic volunteers, has made up into 2 hampers. Raffle tickets will be going on sale on Friday 12th April. It is our Spring/Summer pamper hamper raffle. The draw will be on Saturday 25th May. Please pop in and have a browse at the shop and why not buy a strip of raffle tickets too? All profits help the animals we rescue, tickets are only £1 per strip. Best of luck.
10 April 2019
Support Zoe- she's running for Last Chance
Please support animal lover Zoe who is running the Paddock Wood Half Marathon on the 7th April this year to help raise funds for Last Chance. click the link to go direct to her justgiving page
21 February 2019
Have a storyabout your Last Chance dog you can share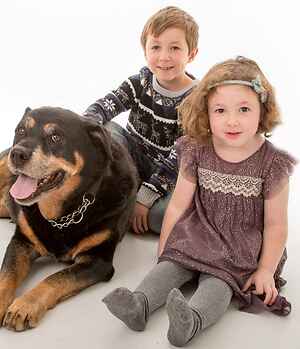 Have you rehomed a dog from Last Chance and have a great story about the dog or Last Chance that you could send to Dogs Today? As you know we work tirelessly for the dogs we rescue and would love a bit of a promotion. Dogs Today are looking for stories about deserving rescues, which tells readers about their work, features dogs that need homes or have been rescued and any appeals for help. Please send them your story and why we are a worthy Rescue to be featured, along with a photo (at least 1MB) of you with your dog to karen@petsubjects.co.uk
Thanks
28 January 2019
Hamper Raffle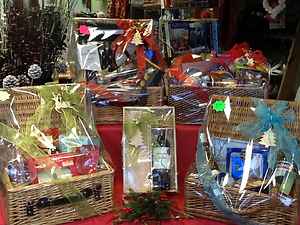 These fab hampers are being raffeld at our Bromley Charity Shop for just £1 per strip! Please support us, funds help fill a tummy & keep our rescued animals warm & cosy this winter. We hope you are lucky. Draw takes place Sat. 22nd Dec.
2 December 2018
How brave is this? Bungee Jump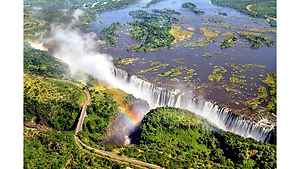 Steve, a crazy supporter of ours is bungee jumping over the Victoria Falls, Zimbabwa to raise funds for the dogs of Last Chance! How's that for daring and kindness. Please could you spare some cash to sponsor him, it is really easy to do just click here and donate. Thanks everyone and best of luck Steve, from us all at LC.
30 November 2018
Thank you
Thank you so much to all who donated items/supported and/or helped at our recent Fund Raising Event at New Romney. We raised an amazing £1,600 thanks to your generosity.
17 November 2018
Xmas Sale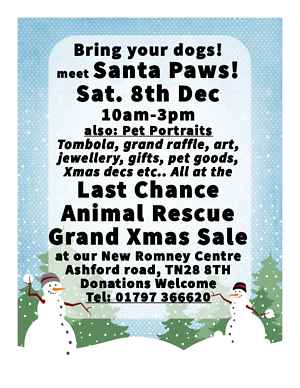 We are holding an indoor one day Xmas sale at our New Romney Centre. There are lots of goods to buy at great prices, they include art, jewellery, Xmas decorations, pet goods, books, bric-a-brac etc. We also have a tombola, raffle, mince pies & mulled wine plus an opportunity for you to bring your dog for a brilliant photo with Santa Paws & a gift for your doggie!
If you able to help by donating any items such raffle prize,unwanted gifts, jewellery, paintings, etc.. we would be really happy to receive them or if you could bake a cake or mince pies etc.. we would equally be most grateful. It will all help us raise funds to fill an empty tummy and keep all the dogs and cats we rescue warm and cosy this winter. Thanks and hope to see you there!
ps. If you could download and display the poster it would be really helpful.
17 November 2018