Current News
Any Spare Change!

Last Chance are still collecting all foreign and out of circulation money (notes and coins). So if anyone has any left after their summer holidays we would love it! Edenbridge & New Romney both accepting any amounts you may have. Many thanks
27 September 2018
Home Checkers urgently needed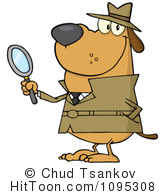 We urgently need home checkers and especially in New Romney and surrounding areas. If you could spare some time to help us by checking homes for our lovely dogs and cats please use the contact form to get in touch with us- Thanks!
21 September 2018
Join the Pink Party!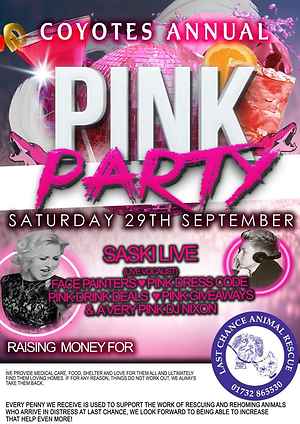 Fancy some fun! Join Misty at the Ship on Saturday 29th Sept. 347 High street, Rochester, ME1 1DA who is raising funds for our charity- cheers Misty
13 September 2018
Alex is going on the wagon!
He has set up the JustGiving page. and has shared it on his facebook page. All money he saves from not drinking will be donated to Last Chance, could you support us further by encouraging him with a donation? Please click on the link- cheers! Oh- sorry should say Thank You instead!
Update: Thanks everyone, Alex raised £369.46!! Well done Alex!!

12 September 2018
Half Price Sale
It is our big half price sale at the charity shop in Bromley, please come along, grab a bargain and help needy animals at the same time. Sat. 15th Sept.
Also please note the shop will be closed for the first week in Oct. and will open again on Tuesday 9th Oct.
10 September 2018
Clothes4Charity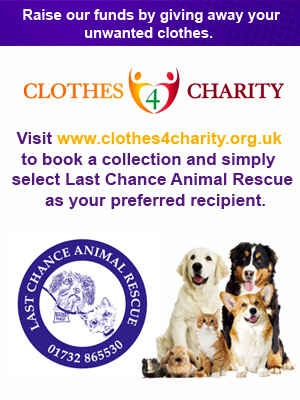 Have you any unwanted clothes you would like to get rid of? If so how about this as idea- use clothes4charity who will take the clothes and donate money to Last Chance. It couldn't be easier just click here and select partner charities and then request Last Chance Animal Rescue as the recipient of the money for your old clothes.
Thank you
7 September 2018
Does your dog need wheels?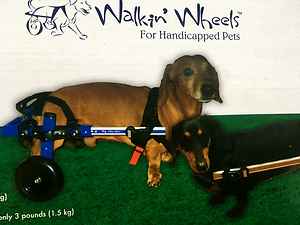 We have kindly been offered a set of wheels for a small dog (up to 25lb – 11kg) by a supporter. They were purchased from www.handicappedpets.com and full details can be found on this site. The wheels are free to any needy dog that requires assistance walking. Please use the contact form to get in touch if you think they could help your little dog.
29 August 2018
Great British Bark Off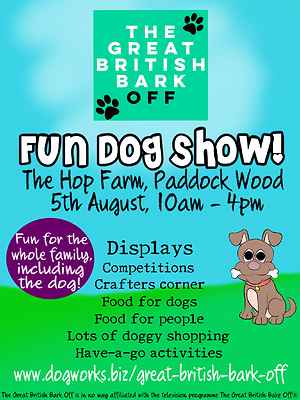 Please be aware that due to hot weather forecasts it has been agreed to postpone this event to later in the year. The new date is Sunday 7th October please come and visit our stall
18 July 2018
Summer is here!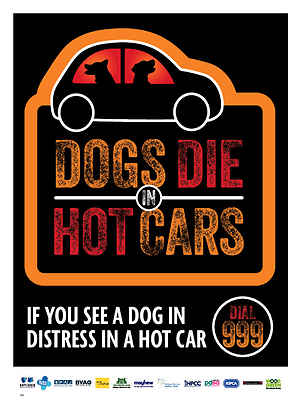 We hope you are enjoying the lovely weather but please remember it is terribly dangerous to leave dogs or any other animals in cars and it can be fatal. We are sure you are a responsible owner and would not dream of leaving an animal in a car but here are a few other tips during this hot spell and remember if you should see a dog left unattended in a hot car call 999 and ask for the police to attend immediately- you could be saving a dogs' life.
Tips for keeping your dog cool this Summer.
Never leave your dog in a car
Don't excessively exercise your dog
Plan walks at cooler times of the day
Always have plenty of water for your dog
Make sure your dog has shade to cool off in, whether inside or outside
Try to keep your dog out of the direct sun
Think twice about any car trips with your dog and, if essential, plan time for water breaks and try to avoid congested roads at busier times of the day
28 June 2018
Half price sale
We are holding our legendary half price sale on Saturday 30th June. Please come along to our charity shop grab yourself a bargain and support our charity. The shop is open from Tuesday to Saturday 9.00-4.00. Located: 213 Southborough Lane, Bromley, Kent,
20 June 2018
New Romney Re-Opens Saturday 16th June!
Our fantastic news is we are now in a position to re-open our New Romney Centre following a period of quarantine. New Romney centre will be open as usual 10am-3pm everyday apart from Mondays when we are closed to the public. Please visit our kennel and cattery pages to view the lovely dogs & cats available at both Centres and come along and meet them, they are all gorgeous and looking for loving homes.
13 June 2018
Volunteer Drivers urgently required
We urgently need volunteers to drive our Sprinter van, especially keen to find kind volunteers who would make the life saving journeys to a Welsh Pound. Please contact our Edenbridge office for more information or use the contact form to email us. Thank you Last Chance team
29 May 2018
Well done Georgie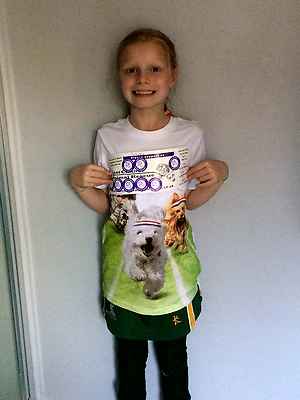 Many thanks to young Georgie who brilliantly ran 5 k for the animals of Last Chance and amazingly raised over £265! Well done Georgie - that was a wonderfully kind thing to do and will help us rescue more needy animals.
29 May 2018
Temporary closure Tomorrow
Edenbridge will be temporarily closed on Wednesday 30/5/2018 at 12noon re-opening Thursday 31/5/2018- sorry for any inconvenience.
29 May 2018
Jonathan & Sally Wedding
Supporters Sally & Jonathon have decided to kindly ask guests at their wedding to donate to Last Chance rather than buy wedding gifts for the happy couple! What a wonderfully kind thing to do and we thank them very much.
Here is a link to the site
if you feel you would like to donate too.
16 April 2018