Current News
Desperate dogs- Romney Marsh
Everyone, please write to express your shock and horror of the lack of help RSPCA have given the poor dogs and beg them to look again and reverse their decision that all '63 dogs welfare needs are being met', case ref: 777533 National Complaints Coordinator RSPCA, Wilberforce Way, Southwater, Horsham, West Sussex, RH13 9RS
27 January 2022
Update on Desperate Dogs - Romney Marsh
Please see below the unbelievable reply from Kent Police that Damian Collins (MP) has forwarded to Last Chance today- If the welfare of these poor dogs is deemed to be met under the Animal welfare act God help every animal in the land because our laws won't!
From Damian Collins MP
Further to our correspondence, please find below the response I have had from Kent Police.
Kind regards,
Damian Collins MP - Member of Parliament for Folkestone & Hythe
House of Commons London SW1A 0AA
Tel: 020 7219 707

________________________________________
From: Alice Ames DCI 46011811
Sent: 25 January 2022 14:34
To: COLLINS, Damian
Cc:
Subject: FW: EXTERNAL - FW: New submission from Damian's website (Case Ref: DC29559)

Good afternoon Mr Collins

I am aware of this address and my officers have attended on more than one occasion, supported by the rural task force, who are our experts in such areas.
I can confirm that through these enquiries, there was no evidence of criminality or animal cruelty and that we have handed over to Folkestone District Council as the lead agency, who have been supported by the RSPCA on their visits to ensure the welfare of the animals has been maintained.
There is no ongoing work Kent Police are currently pursuing with regards to this address and I would propose contact with FHDC may be able to assist further,
Kind regards

Alice Ames (she/her) Chief Inspector 11811 District Commander Folkestone & Hythe
If you feel strongly and care enough please contact:
Alice Ames (she/her) Chief Inspector 11811 District Commander Folkestone & Hythe
• Address Folkestone Police Station, Bouverie Road West, Folkestone CT20 2SG and let your feelings be known
also please petition the Folkestone & Hythe District Council Officer as suggested by the police. Lisa welcomes witness statements her contact details are below
Lisa Farrell -Licensing Specialist - Compliance, Enforcement & Animal Licensing Inspector
Folkestone & Hythe District Council, Civic Centre, Castle Hill Avenue, Folkestone, Kent. CT20 2QY
Office: 01303 853469 Mobile: 07590 807410 Email: lisa.farrell@folkestone-hythe.gov.uk
Website: http://www.folkestone-hythe.gov.uk/
You can also contact Damian Collins MP email damian.collins.mp@parliament.uk
26 January 2022
Urgent action needed! Can you help
Last Chance Animal Rescue are deeply concerned and horrified regarding the welfare of 63 dogs kept in appalling conditions on an uninhabited site on Romney Marsh, Kent. These poor dogs have not been visited and therefore not fed or watered during the last 24 hour period and have absolutely no access to outside areas.
The site was recently visited by the police and RSPCA (case ref: 777 533) who deemed the situation to be satisfactory and the dog's welfare needs adequately met!
The owner of the so called 'Pet' dogs lives an hour away in another county and apparently visits daily on week days (not weekends). We genuinely believe that this situation breaches sections 4 & 9 of the 2006 Animal Welfare Act which states that dogs are a protected species and therefor the owner is causing un-necessary suffering from her failure to attend the site to feed the dogs or provide a suitable environment.
We are also shocked that considering the number of dogs involved neither the police or RSPCA felt the need to confirm ownership or origin of the dogs by scanning for an ID Chip which we believe is a legal requirement for all dog owners.
Perhaps someone more knowledgeable of the law than us regarding police powers under the POLICE & CRIMINAL EVIDENCE ACT could explain why no action to help or scanning took place which could have eased the suffering of these animals. Kent Police can be contact using 101 service - ref: CIN 312 122 460 0000
We would also welcome advice on where our interpretation of the Animal Welfare Act differs from the RSPCA. You can contact RSPCA on 0300 123 4999 and quote case ref: 777 533 if you also feel this is a matter for concern.
If this situation is deemed acceptable and is allowed to continue by the only two bodies in our country who can legally intervene in animal welfare situations IT IS A VERY, VERY SAD DAY
Please help these vulnerable dogs who are unable to help themselves and currently appear to have no legal bodies on their side.
Use contact form to offer any information or advice regarding this urgent, sad matter please
Please circulate to all your contacts and social media
16 January 2022
Happy New Year
A very Happy and Healthy New Year to all our wonderful supporters and volunteers.
Best wishes from all of us at Last Chance x
3 January 2022
Can you help find a home for Lina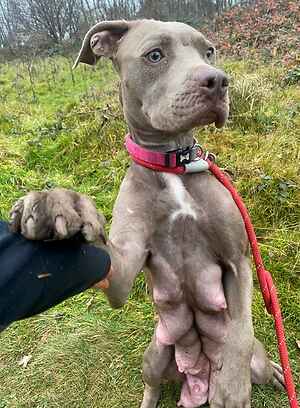 We have rescued a very sad neglect case and are looking for a loving home for her, details are on our Kennels page (main menu) but if you are unable to offer her a home and still would like to help a crowd funding page has been set up to help pay for her veterinary care. please click on this link http://www.justgiving.com/campaign/Lina21
Thank you for your kindness and Care
Happy Christmas x
19 December 2021
Happy Christmas Everyone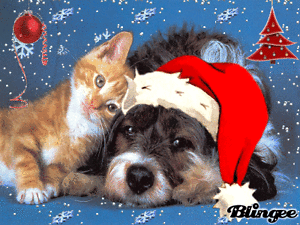 Thank you all to all our volunteers, home checkers, drivers, fosterers, charity shop helpers, fund raisers and of course supporters for your kindness and support throughout the year. All the trustees and staff would like to wish you all a very Happy Christmas and hope you and your pets have a healthy New Year!
17 December 2021
Charity Shop Christmas Opening Hours
Dear Charity Shop Customers and supporters
Thank you for all your support and donations throughout the year. Here are our Christmas opening hours closed between 24 December (open half day), through to January 3rd, and re-opening on the 4th January 2022.
Merry Christmas & Happy, Healthy New Year to you all.
16 December 2021
Charity Shop Bromley - Christmas Hamper Raffle
Our charity shop at Bromley is holding a Grand Christmas raffle of five super hampers (including one for the pets) and a booby prize. Raffle tickets are £1 per strip of 5 numbers and are available by visiting the shop which is open Tuesday - Saturday. The draw will take place before Christmas so don't miss out on this wonderful opportunity to be in the draw to win and support the animals we have rescued at Last Chance.
22 November 2021
Grand Raffle Winners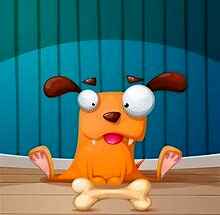 Thank you everyone who supported us by buying a raffle ticket this year, it has been such a help. We have made the draw and the lucky winners are:
1st £250 Allen, Beckenham
2nd £100 Jackson, Caterham
3rd £50 Hamilton, Crawley
1 November 2021
Best Buddies!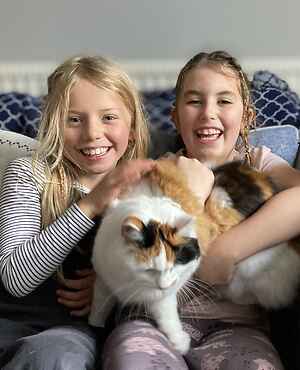 Two young girls who fell in love with our deaf & partically sighted Border Collie Buddy decided to help the rescue by holding a fund raiser. Orla and Molly (both 9) held yard sales this October to raise money for Last Chance Rescue selling their own toys, games and books, raising over £70 for us, their favourite charity. Both girls love their animals and know the money is going to a great cause. Their dream is to work together in their own rescue centre when they grow up. We wish them every success with that ideal.
Thanks girls- from us all at Last Chance
22 October 2021
Charity Shop Opening hours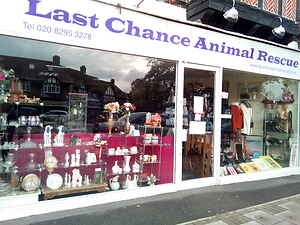 We are delighted to announce our charity shop in Southborough Lane, Bromley will be opening 5days per week, Tuesday-Saturday inclusive starting the beginning of November, so everyone will have even more opportunities to peruse our fabulous range of items for sale and support our charity. Lidia and her team of volunteers will be pleased to welcome you. We would also welcome and very much appreciate donations of saleable goods, especially collectables, vintage, jewellery, unwanted gifts etc etc
17 October 2021
Revised Opening Times Edenbridge & New Romney Centres
As of 6th October both centres will be re-opening to the public at the following times
Wednesday - Sunday 10am-3pm.
Both Centres will be closed on Mondays & Tuesdays.
In line with Government Guidelines we would ask visitors to maintain the 1 meter rule, use a hand sanitiser and we would appreciate the wearing of face masks where possible.
Volunteers (over 18yrs old) will of course be most welcome but we do ask that you provide proof of receiving a double Covid vaccination.
Currently we sadly cannot offer the opportunity of work experience or Duke of Edinburgh participants, we hope to review this decision in the new year.
Please note construction work will be taking place at our Edenbridge Centre, commencing November, and this may result in further amendments to opening times at the Edenbridge Centre.
4 October 2021
Is this your cat?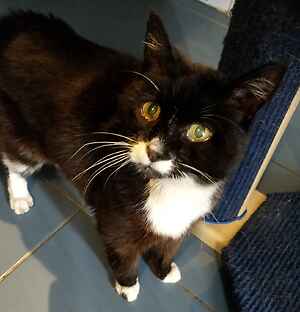 We are trying to find the owners of Chas who was handed into us by Barrow Hill Vets, Ashford. She was found as a stray in Ashford town central. Last Chance New Romney was contacted as Ashford cat rescues couldn't help this old lady. She's 16yrs old and 11months (dob 02/10/2004). Her microchip is not up to date with the phone number not working. She is a very friendly cat and we are sure she would love to be reunited with her owner. So if Chas is your cat please contact us on 01797 366620
If we do not find Chas's owner she will be up for foster so please contact us if you are able to offer this gorgeous girl a lovely retirement home
23 September 2021
Coronavirus Opening Times- review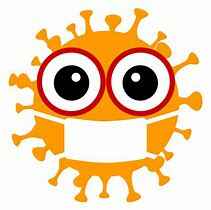 It has been decided that Last Chance will currently continue to operate an appointment only system. This is a temporary measure which will allow our younger members of staff the opportunity to benefit from the protection of receiving both vaccinations.
This hopefully slight delay in fully opening our centres, will not only protect our staff but also ensure our team can provide the essential day to day care of our animals.
We are sorry for any inconvenience but are sure you will understand the welfare of our staff and the needs of our animals must come first. We will review the situation in september or earlier if possible.
20 July 2021
Summer sale Success!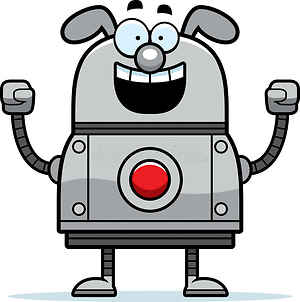 Our Summer sale at New Romney on Saturday was a great success, we hope everyone who attended enjoyed it and found lots of bargains. It was lovely to meet old friends both two and four legged!
Thanks to everyone who donated items including amazing art work, fabulous antiques, super cakes, wonderful plants and extra special hand made greetings cards, which our wonderful supporters loved, we raised a clear profit of £2,224.00! A wonderful amount to go directly to caring for the dogs and cats we rescue.
Special thanks to our wonderful band of helpers including Sue, Jackie, Evie, Carole, Ann, Michael, Ron, John, David, Francesca, Paul, Louis, Karen, Kerry, Nicky, Lynn, Stuart & Greg- and to all our staff who went the extra mile to help out. (Hope we haven't forgotten anyone)!
We hope to hold another event later this year and to see you all again.
19 July 2021