Current News
Opening great success!
A big thank you to all who donated, attended and helped at our Charity Shop & Tearooms Opening at the New Romney Centre on Sunday. Despite the wet weather we had lots attend and have a great time. It was so nice to meet friends old and new. The event raised an amazing £2,758.00!!
Thanks to you all.
We will be re-stocking and opening the charity shop again once more before Christmas, Sunday 10th Dec 10am-2pm- hope to see you there.
Further dates for opening times in the New Year to be annouced soon.
4 December 2023
Come and join us!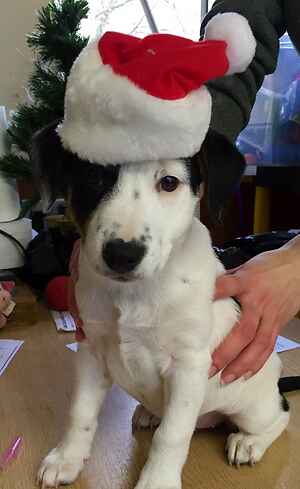 Exciting news!! Opening of our Charity Shop at our New Romney Centre will be on Sunday 3rd Dec 10am-3pm.
Our Aladin's Cave of fabulous donated itmes has something for everyone, including collectables, vintage, jewellery, toys, home furnishings, kitchenalia, pets, paintings, craft, books etc. etc. etc!!!
On the day we will also be holding a Christmas Bazaar, tomobola & raffle, light refreshments will be available.
Donations for the raffle, tombola & shop would be most welcome.
This event and our charity shop will help fund the care of the dogs, puppies, cats and kittens we rescue, providing them with warmth, food and expensive veterinary care while they await their forever home.
Your support would be greatly appreciated.
Dogs welcome
18 November 2023
Urgent Dog/Puppy & Cat/Kitten wet Food appeal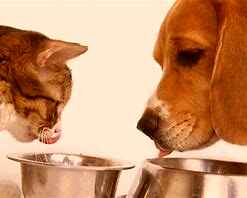 To all our wonderful supporters
We know how generous you all are and how you love to help. Recently we have seen a large increase in the number of cats and dogs, kittens & puppies we have been asked to rescue and are wondering if you able to donate some wet dog/cat/kitten/puppy food to help feed them all please?
We would especially love grain free wet and dry dog and cat food, we aren't choosy of age range or brand! Plus non clumping litter.
Anything gratefully accepted.
Thanks so much.
Blankets
Synthetic duvets
Fleeces
Towels etc.
Wet cat food-grain free
Wet kitten food-grain free
Dog biscuits - Bonio's, Markie's etc
Wet dog food-grain free
Wet puppy food-grain free
Donations are very gratefully accepted at either centre 10am-3pm if possible but contact us if you would like to visit at another time and we will arrange a time to suit.
24 October 2023
Thank you!!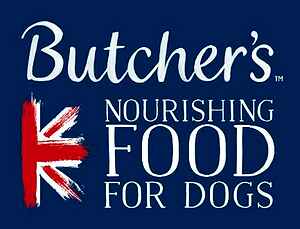 A big Thank you to everyone at Butchers Dog Food, for the the wonderful gift of a pallet of delicious Dog Food, our dogs love it and are gobbling it up!
8 August 2023
Come and meet us at PawFest
Please note this event has been cancelled. It is due to be re-scheduled.
31 July 2023
Thank You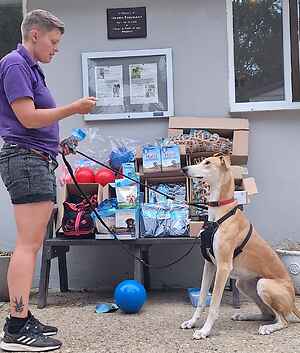 A very big thank you to Company of Animals for their donation of various harnesses, collars, toys and treats, and thanks also to Sophie Davies and Hayley Comber for nominating us.
30 June 2023
2023 Newsletters available now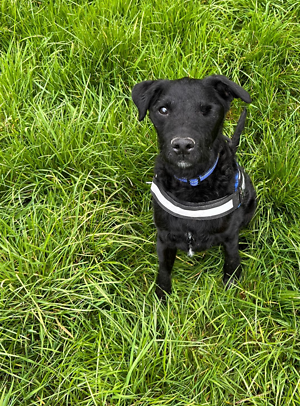 If you would like to receive this years newsletter, packed with stories about the charity and the dogs and cats we rescue & re-home, please contact us giving your postal address and we will pop one in the post to you.
20 June 2023
Volunteers needed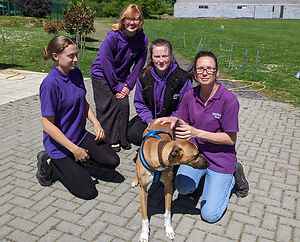 Due to a massive rise in the numbers of animals needing our help we are appealing for volunteers to join us at both centres to help with dog walking/cat cuddling/driving/general cleaning etc. If you could spare a few hours on a ad hoc basis we would love to meet you. Please use our contact form to let us know your name, contact details, age if under 18 and which centre you would like to volunteer at please.
We look forward to hearing from you.
31 March 2023
Home Checkers needed in all areas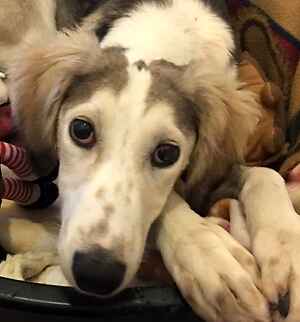 COULD YOU HELP US TO HOME A DOG OR CAT? Could you spare an odd hour now and again to check out potential homes for rescued animals – usually cats or dogs. You may only be asked to do this on rare occasions but it would help us to know we can call on you if we need to. It is very rewarding to visit the animal, which you have helped to re-home and see the progress they are making. You do not need special skills to do this work. It is voluntary and anyone with sound common sense and compassion could do it. We will give you all the information required, and you will be escorted on the first home check with an experienced home checker within your area. If and when this is not possible, one of the Trustee's will talk you through the procedure, we are always contactable to give advice. We depend on our Home Checkers as without their help we could not go on saving thousands of lives each year. Please contact us to request a Home Checkers Pack
Thank you
24 March 2023
Happy New Year?!

We really hope it will be a happy, healthy, peaceful new year for all you wonderful supporters and friends.
Unfortunately, we are very worried what the new year may hold for many dogs and cats who's year may not be what they were hoping for i.e. staying in their loving homes! Sadly, the economic climate is hitting hard and rescue centres are already feeling the squeeze, with our resources being really stretched.
We are more in need of your generous support than ever to allow us to continue our life saving work. We cannot express just how much your help means to us - we couldn't continue our work without you, thank you so much.
Love from us all at Last Chance x
31 December 2022
Happy Christmas to you all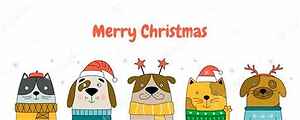 We can't believe it is Christmas again! It has been such a busy year.
We are all working really hard to help all the many dogs and cats that need us right now, but would love to take a moment to say a happy Christmas to everyone.
Thank you for all your support throughout the year, our life saving work is more in demand now than ever before, and we couldn't do it without you.
Love from us all at Last Chance x
21 December 2022
Bromley Shop Xmas Raffle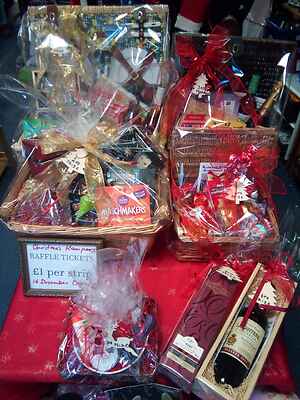 Hey, look at the great raffle being held at our charity shop! Only £1.00 per strip- draw being held on the 16th December. Please visit the shop buy some tickets and support our charity.
Many thanks
29 November 2022
Raffle Winners 2022
Thank you to everyone who bought a raffle ticket this year, your wonderful support is much appreciated.
Congratulations to our lucky winners:
1st- Ward £250
2nd- Peaston £100
3rd- Mettallet £50
7 November 2022
Poppy Appeal!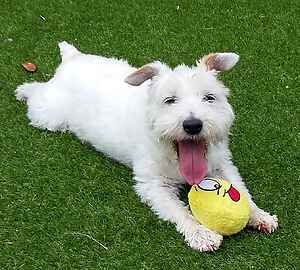 Please could you help us put two sisters back in touch. In 2007 we had a pair of puppies Poppy and Millie (photo) and homed them to two different families. That was 15 years ago! Poppy was featured in our 2022 newsletter and the owner of Millie would dearly love to contact Poppy's owner and talk all things Millie & Poppy. If you are Poppy's owner or you know her please could you use the contact form to let us know.
Thanks
Last Chance Team
2 November 2022
Lemonade's all round
A big thanks to Cora and Kit who donated their time and expertise to making delicious lemonade to sell to raise funds for the animals at Last Chance. They made a fantastic £110 for us- thank you so much guys!
26 September 2022