Current News
Coronavirus Opening Times- review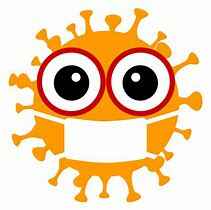 It has been decided that Last Chance will currently continue to operate an appointment only system. This is a temporary measure which will allow our younger members of staff the opportunity to benefit from the protection of receiving both vaccinations.
This hopefully slight delay in fully opening our centres, will not only protect our staff but also ensure our team can provide the essential day to day care of our animals.
We are sorry for any inconvenience but are sure you will understand the welfare of our staff and the needs of our animals must come first. We will review the situation in september or earlier if possible.
20 July 2021
Summer sale Success!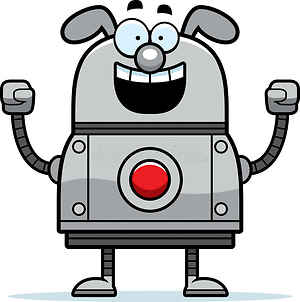 Our Summer sale at New Romney on Saturday was a great success, we hope everyone who attended enjoyed it and found lots of bargains. It was lovely to meet old friends both two and four legged!
Thanks to everyone who donated items including amazing art work, fabulous antiques, super cakes, wonderful plants and extra special hand made greetings cards, which our wonderful supporters loved, we raised a clear profit of £2,224.00! A wonderful amount to go directly to caring for the dogs and cats we rescue.
Special thanks to our wonderful band of helpers including Sue, Jackie, Evie, Carole, Ann, Michael, Ron, John, David, Francesca, Paul, Louis, Karen, Kerry, Nicky, Lynn, Stuart & Greg- and to all our staff who went the extra mile to help out. (Hope we haven't forgotten anyone)!
We hope to hold another event later this year and to see you all again.
19 July 2021
Summer Sale New Romney
Please come along to our Summer sale at our New Romney Centre on Saturday 17th July - we have lots of wonderful items that have been donated to raise money for our rescue centres. If you able to donate any items, bake a cake or have any spare plants etc we would love them! They can be dropped off at New Romney Centre. Our flyer is downloadable if you could display it for us we would be most grateful.
We hope to see you all on the day, due to Covid restrictions this will be an outdoor event and is therefore dependent on the weather being kind to us - fingers crossed but if in doubt please check the website or call the centres nearer the day.
Many thanks
5 July 2021
Three Peaks Challenge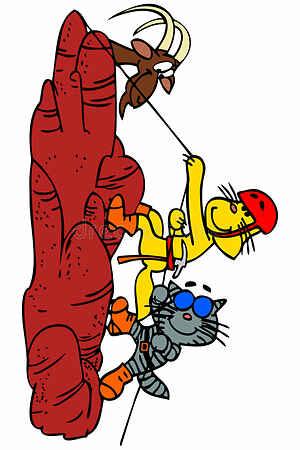 Tina Warrener is doing the Three Peaks Challenge in a few weeks time to raise funds for Last Chance. Many years ago Tina and her friend volunteered at Last Chance and she adopted her cat from us. This is Tina's wonderful way of thanking us by raising money for other needy animals we rescue. Please support her by clicking this link.
Thank you Tina and good luck from us all at Last Chance!


12 June 2021
Bromley Charity Shop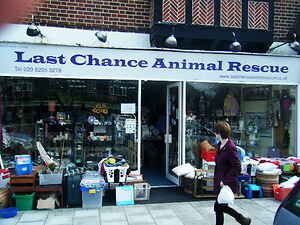 Bromley Charity Shop, Southborough Lane- are holding a half price or less sale saturday 5th June! Grab a bargain!
Our charity shop is open every Thursday, Friday and Saturday 9am-4pm and look forward to welcoming all our wonderful customers and supporters and accept more of your great donations, except for prohibited items that we are unable to sell, such as child car seats and cycle or riding hats and large pieces of furniture.
If you are unable to drop them off at the shop we have a volunteer who regularly visits Edenbridge and will collect from there -but of course it would be nice to meet you if you can make it to Bromley!
Thank you for your support – hope to see you soon.
We always welcome new volunteers to help out at the shop so if you have some spare time, even as little as half a day each week, please use contact form to get in touch or Tel: 020 8295 3278 for volunteering opportunies or making donations.
4 May 2021
Charity Shop Vacancy
Last Chance Charity Shop, Bromley
Staff Vacancy-Part-time sales assistant/trainee manager
This is an exciting opportunity for an enthusiastic and reliable sales assistant/trainee manager to join our experienced team of volunteers.
The successful person will be involved in all aspects of ensuring the smooth and efficient running of the shop and
training will be given to ensure the applicant is familiar with the particular aspects relating to charity retail.
Good people skills are essential to promote and maintain support for Last Chance.
Some retail experience may be an advantage but is not essential.
Hours 9am-4pm Thursday, Friday, Saturday
Minimum wage
Please use contact form to register your interest, or reply in writing (marked confidential) to:
Avis Hakes, Last Chance Animal Rescue, Ashford Road, New Romney, TN28 8TH
30 April 2021
Going the extra mile!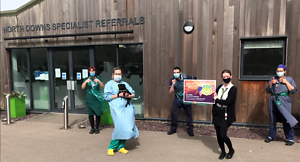 How about this! Nicola Kulendra (Specialist Vet at North Downs Referrals) and her colleagues are setting out to walk/run/swim/cycle Route 66 challenge vitually, a distance of 2,000 miles! The staff have voted Last Chance to be the recipient of their efforts so please support them by clicking the link all profits will benefit Last Chance and the wonderful animals we rescue and care for so please be as generous as possible.
Thank you for us all at Last Chance- good luck to everyone taking part at North Downs Referrals
2 April 2021
Dog Theft in Lydd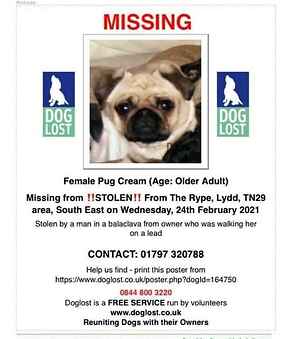 Dog owners please beware! A Pug has been snatched from a lady out on her dog walk in broad daylight. The lady is terribly shaken and extremely upset, if you have any information please contact the police as a matter of emergency.
The Pug is 10 years old and concern is for it's future welfare.
Please do not leave your dog in an unlocked garden, car or tied up outside shops- there are lots of dog thefts occurring nationwide.
25 February 2021
Coronavirus Update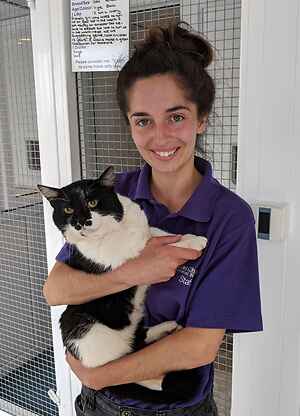 Both Last Chance Animal Rescue centres are now closed due to the Coronavirus pandemic. This is to help prevent the spread of the virus, protect the NHS and save lives. Like the rest of the UK we very much hope this will only be for a short time and that we can return to normal in the very near future. We have missed seeing all our supporters and volunteers and can't wait to welcome you all back.
All our lovely dogs and cats are being well cared for by our super staff
If you are able to help support our life saving work please donate
Thank you for your kind support, stay safe, keep well and see you soon - Happy New Year! from us all at Last Chance
4 January 2021
Strictly appointments only please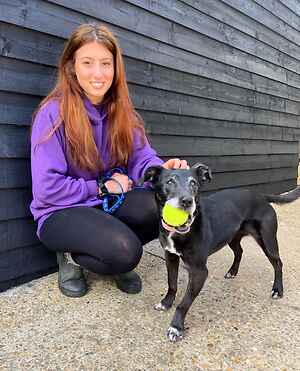 We have missed all our supporters, volunteers and visitors and wish everyone a Happy Christmas and most importantly a healthy one. Thank you for all the wonderful donations that have been sent, donated or left at our gates, we are most grateful.
We can announce we are able to start re-homing again as from 3rd December. But, to protect both visitors and our wonderful staff it will be strictly on a limited, appointment only, basis and no unauthorised visitors will be admitted without a prior appointment. So please contact us if you are hoping to offer a loving home to one of our super dogs or cats. We look forward to hearing from you and thank you for your patience. These arrangements are subject to change at anytime.
Stay safe everyone.
28 November 2020
Charity shop re-opens 3 days a week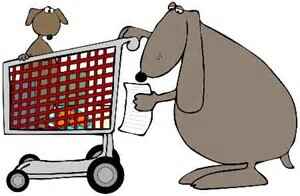 Good news everyone, our charity shop in Southborough Road, Bromley is re-opening Thursday 3rd Dec! But due to a significant number of volunteers not being able to help at present it will only be for 3 days each week for now. So, from 3rd Dec we will be open every Thursday, Friday & Saturday. Please come along and browse our bargains. Hope to see customers old & new soon.
26 November 2020
Christmas Gift Idea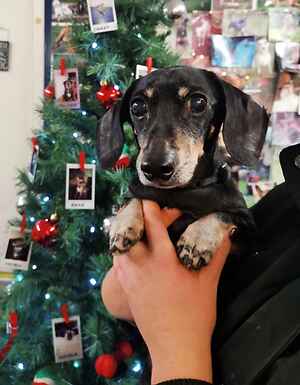 Why not help Last Chance this Christmas by giving the gift of membership for a friend or loved one. No need to leave home or go shopping just call us or email and supply us with your name and name & address of the recipient all for just £36.00 The pack includes a certificate (dog or cat), car sticker, current newsletter and a years entry into our 1,000 Club (more details here if needed)
Payment can made over the phone by card or by cheque. Pack can be sent directly to you or recipient.
Post to: Last Chance Animal Rescue, Ashford Road, New Romney, Kent TN28 8TH or Phone us: 01732 865530 or 01797 366620
13 November 2020
Another great Christmas Gift Idea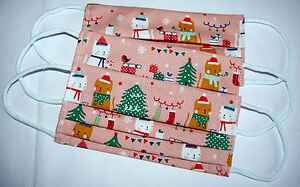 The must have gift this Christmas is available now! Festive facemasks for the whole family. All masks are washable and are made of 100% cotton with black or white soft elastic bands. They consist of two layers with triple pleats to ensure a versatile good fit. Adult & child sizes are available. The masks are made to order. Last orders for Christmas are 10th December, all proceeds go to Last Chance, so please stay safe and help needy animals we rescue.
They cost £8.50 each including P&P. To buy please click https://www.etsy.com/shop/sarahstitchesstuff/
12 November 2020
Raffle winners 2020
Congratulations to following winners of the Grand raffle 2020.
1st Prize £250 - S Harding
2nd Prize £100 - L Knell
3rd Prize £50 - J Innes
Thankyou everyone who bought a ticket-we are grateful for your support
8 November 2020
Last Chance Charity Shop, Bromley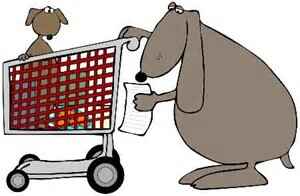 Good news and bad news!!
The good news is this Wednesday our charity shop will be open and is having a half price, one day only sale!!
Bad news is we will be closed Thursday for 4 weeks until or until further notice in line with government guideance.
Thank you for your support and have a great day shopping Wednesday, hope to see you all again soon.
2 November 2020